We are in PHASE 1 this week.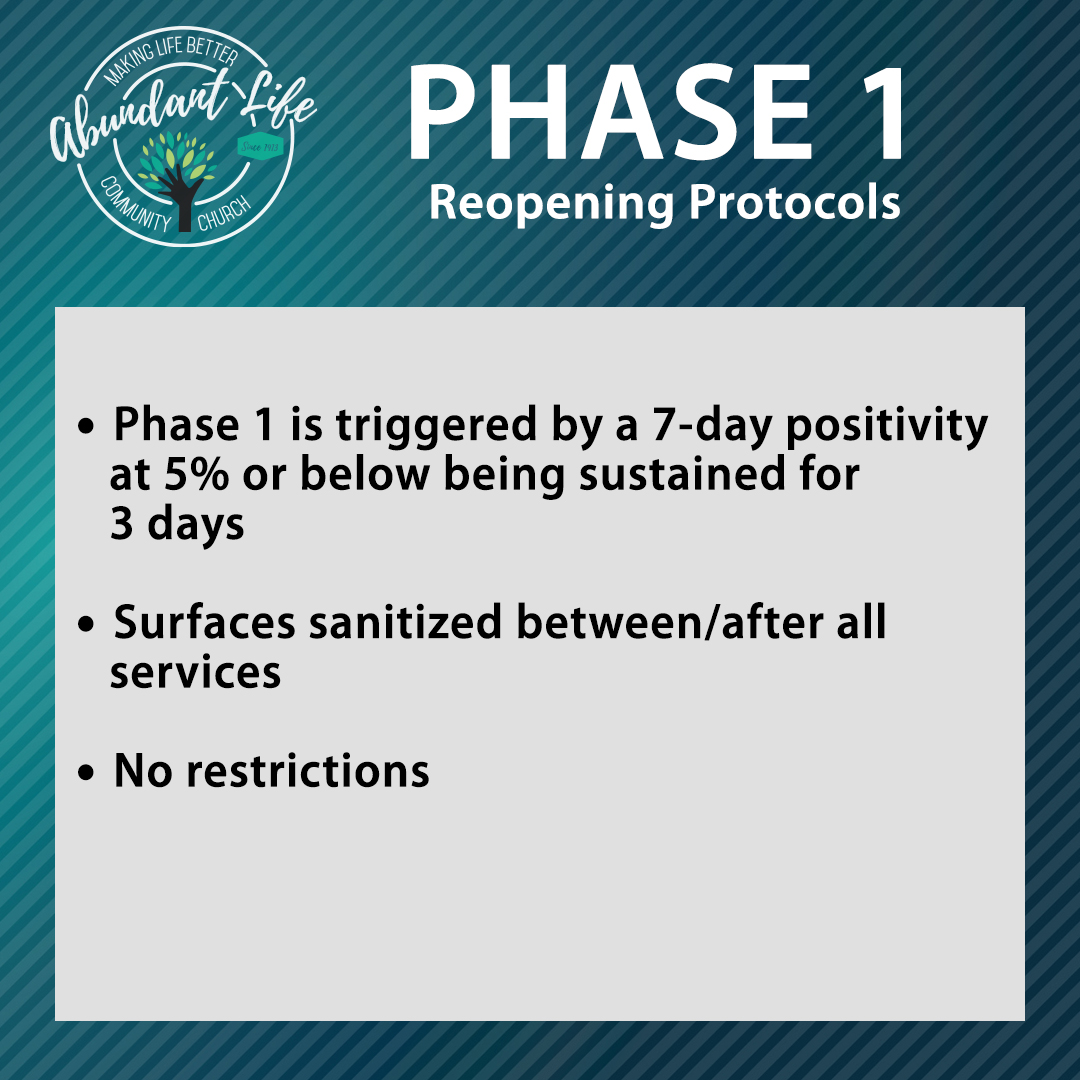 We are currently in PHASE 1 of our reopening with both IN-PERSON & ONLINE Services.
No registration is necessary at this time as our seating is at 100% capacity.
Scroll down to learn about all of the policies for each phase.
Give us a call (618) 474-5433 if you have any questions or read the FAQ section on this page.