We are in PHASE 4 this week.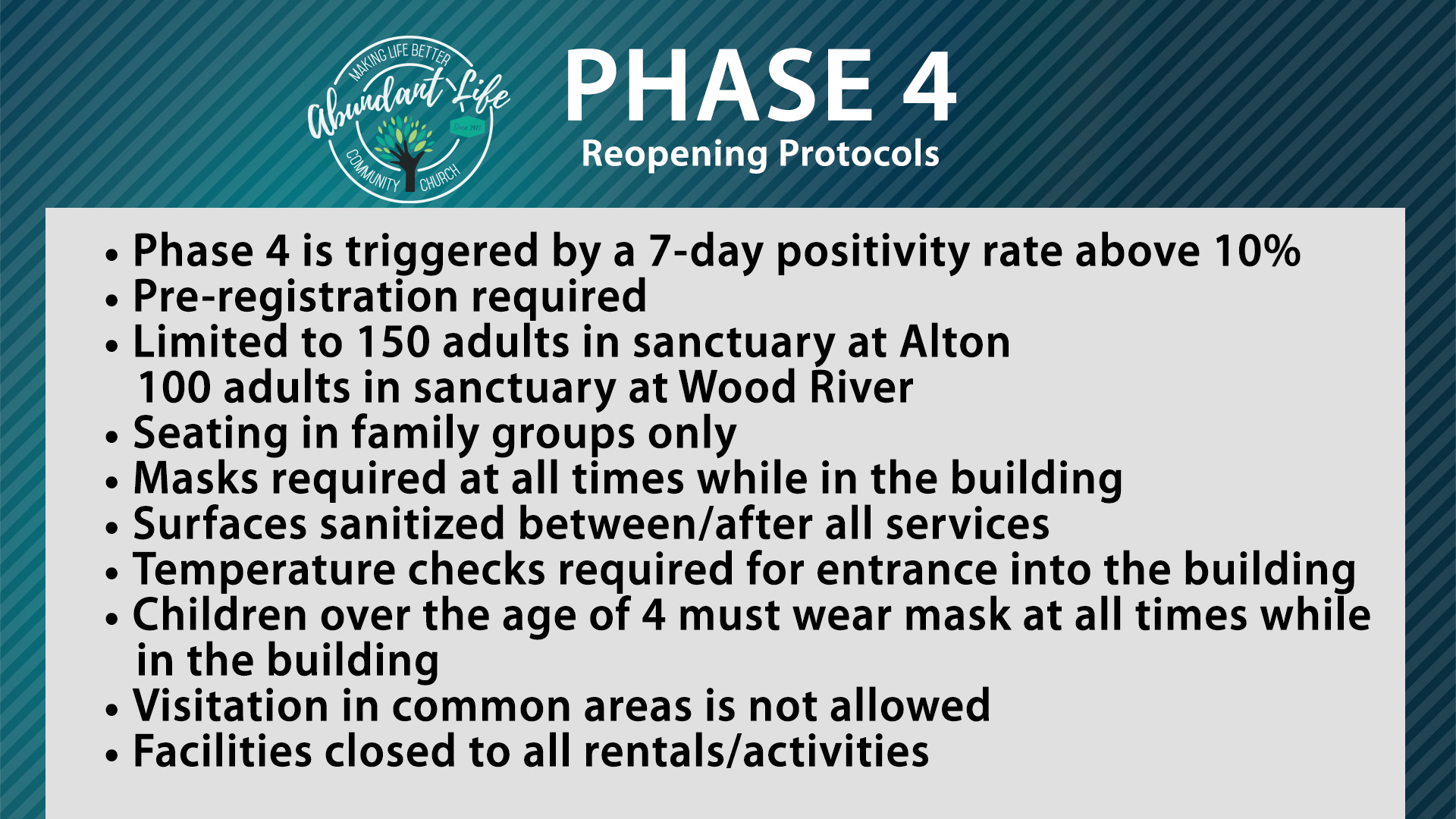 We are currently in PHASE 4 of our reopening and will have both IN-PERSON & ONLINE Services starting January 10, 2021.
Registration for the Sunday Services opens Wednesday at 8:30 AM.
We are asking all those who want to attend an in-person service to register online prior to arrival.
Scroll down to learn about all of the policies for each phase.
Scroll up to register for your campus.
Give us a call (618) 474-5433 if you have trouble registering or read the FAQ section on this page.