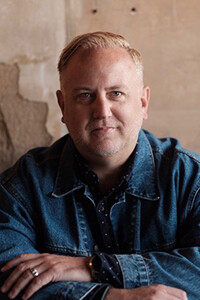 Pastor Chilly Chilton
Lead Pastor
Short Overview: Follower of Christ | Husband of a Queen | Father of Avengers | Pastor of Heroes | Servant to ALL
Chilly has spent the last 33+ years as a leader, mentor, pastor, coach and friend. He is a skilled communicator with experience speaking at conventions, conferences, camps, retreats, schools, churches and other events around the world. Chilly also loves one-on-one coaching, small group mentorship & church consulting.
Chilly is a team player and team builder. He loves creating fun environments to build staff synergy so that more can be done and wins can be multiplied! He leads with grace, humility, passion & purpose from both sides of the desk.
Chilly has proven experience in doing a WIDE RANGE of things in ministry — it's been his joy to be a "Swiss Army Knife" in various ministries & churches. However, as Chilly steps into the key role of Lead Pastor, he is sensing a clear convergence in his life and ministry.
He identifies these focused priorities as his FOUR C's:
Creativity
Communication
Coaching
Community
Family is His Passion: Chilly is married to "Wonder Woman" aka Netta! They have three daughters, two sons, two sons-in-law and two granddaughters. Their two sons, Maximus and Chase, are still at home. They have a black lab named Jack.
Personal Strengths: (What others say) Great Husband & Father, Creative, Courageous, Excellent Communicator, Disciple, Disciple Maker, Non-conformist, Prayer, Faithful, Over-Achiever, Loyal, Coach & Mentor, Relevant, Fun, Winner.
Ministry Passions: I want to reach the lost and disciple the found. To impact communities by serving them and loving them. I love teamwork and feel that I have a unique set of skills and experience to help churches thrive. I want to leave a legacy.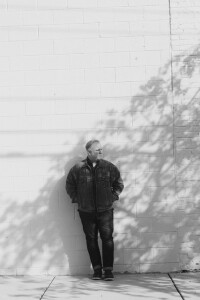 Ministry motto: Pray my gutts out, Work my gutts out and LOVE their gutts out!
Hobbies/Interests: Sports, Good Coffee, Reading, Nike, Apple, Beach Vacations & Adventure